Molecular Hydrogen Therapy
Molecular Hydrogen Therapy and Benefits

Are you looking to enhance your health through following a more alkaline lifestyle? Maybe you are having problems with your digestive system, experiencing joint pain, or low energy?
The fundamental cause for most health imbalances is Oxidative Stress. Molecular Hydrogen in conjunction with an alkaline organic whole foods supplement program can be your most convenient and cost effective way to achieve your health goals..

Oxidative Stress and resulting cellular damage can be caused by free radicals or Reactive Oxygen Species (ROS) generated by our own metabolic processes as well as from toxic chemicals entering our blood from the external environment.

Certain foods that are acid-forming as well as acidic water can place a stress on our blood and cellular buffering systems. Acidty is measured by pH. pH is the negative log of hydrogen ion concentration in a water-based solution. The term "pH" was first coined by Danish biochemist Søren Peter Lauritz Sørensen in 1909. pH stands for the "power of hydrogen". The "p" is short for "power", and H is the element symbol for "hydrogen".

The pH scale is represented by numbers from 0 to 14 and measure acidity or alkalinity levels. A pH less than 7 is acidic and a pH greater than 7 is alkaline. A few points either side of this range can make a difference between health or sickness. Supporting the slight alkalinity of the blood and cellular environment is beneficial for health. Now it is easy to do by ingesting a clinically tested tablet.

World's First Molecular Hydrogen-Generating Alkalizing Mineral Capsule

This breakthrough proprietary formula is clinically tested. It releases molecular hydrogen when ingested when it reacts with water. The production of millions of negatively charged nano bubbles carrying electrons, molecular hydrogen and ionic magnesium can have a profound effect on the body.

Molecular Hydrogen is at the leading edge of medical gas research, and is considered a medical breakthrough proven to treat and prevent major chronic and acute diseases. With over 300 research and clinical studies published in peer-reviewed scientific journals validating the benefits of molecular hydrogen, this newly emerging therapy shows great potential.

Generally used treatment-procedures are Hydrogen gas inhalation and hydrogen enriched water ingestion. Although both methods prove to be effective, the hazardous nature of hydrogen gas (available only in hospital settings), the low solubility and inconvenience of use make these methods difficult to access.

The good news is that a formula invented by the brilliant scientist and inventor Dr. Dusan Milkjovic (PhD, Chemistry) is making it possible for everyone to benefit from Molecular Hydrogen.
Recovery with HydroFx
is a unique scientifically validated and clinically tested formula which generates Molecular Hydrogen. It is the world's first Molecular Hydrogen generating formula in tablet form. Recovery with HydroFx is a patent-pending formula made with highly purified alkaline mineral ingredients; the key ingredient being elemental Magnesium.

The molecular mechanism of action is sophisticated requiring an in-depth understanding of analytical chemistry and quantum mechanics. However, the use and application of the formula is very simple. In very basic terms, the tablet upon ingestion, rea



cts with water to release negatively charged nano bubbles of Hydrogen Gas or Molecular Hydrogen with simultaneously alkalizing effect.
---
Dark Field Microscopy of Blood
Dark Field Microscopical Screening of blood is the use of high-resolution dark field microscopy to observe blood. At my clinic,

Return To Wellness (www.drrangawellness.com)

, I have been trialing

Recovery with HydroFx

with over 350 patients whose blood showed high levels of oxidative stress due to various causes such as heavy metal burden, adrenal stress, smoking, unhealthy acidic diets with oxidized fats, and chemical additives. The incredible effect of the Molecular Hydrogen on the red blood cells can be seen within a very short time after taking 3 capsules of the Molecular Hydrogen formula.

​The video above shows a droplet of blood taken from a patient and examined under a dark-field microscope at high magnification.
Oxidative Stress whether from cellular metabolic activity, free radicals generated from toxic chemicals, free radicals produced by our own immune system fighting off pathogens or during injury and inflammation, the cell membrane can be oxidized and lose electrons. This oxidative damage could lead to positive charges partially replacing negative charges of the cell membrane causing cell aggregation.
The video above shows the same patient 2-3 minutes after ingesting with a small amount of water 3 capsules of molecular hydrogen generating formula. The incredible transformation is due to the rapid migration of molecular hydrogen and the transfer of the electrons carried by the negatively charged nano bubbles of molecular hydrogen to the cell membranes and the creation of the correct acid-alkaline pH balance in the plasma and within the cells.
New molecular hydrogen capsule formula is now available for purchase at our shop address shown below.

Dr. Ranga J. Premaratna PhD
(Food and Nutritional Scientist and Ayurvedic Consultant)

Return To Wellness Clinic (Mosman)

World of Health
Shop 8, Bridgepoint Shopping Centre
1-3, Brady St, Mosman
Sydney, NSW Australia 2088
Tel: 61 2 9969 3920 Mobile 0421021719
Email drrangapremaratna@gmail.com




Powered by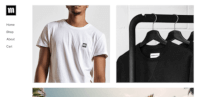 Create your own unique website with customizable templates.

Molecular Hydrogen, Alkalizing your body, Acid-Alkaline Balance, Alkaline Water